Dr.-Ing.
Jörg
Anders
Personal Information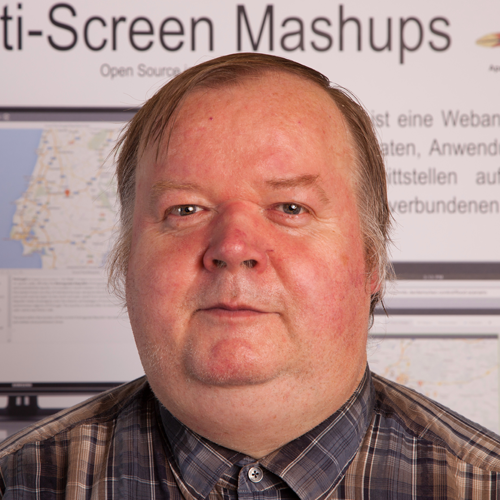 Research Interests
I'm a member of the DSS group and all its predecessors for a very long time. During that time I dealt with all technologies in the field of computer networks and computer programming. I have knowledge in computer hardware and software. My special interest is programming of network-based as well as standalone software.
Another interesting field is OpenGL-based 3D software.
Results(Multimedia)
Results(Industry)
Open Source
Teaching
I am leading the following tutorials:
XML-Tools
Design of distributed systems
Security of distributed systems
Fundamentals of computer networks
Computer networks (Practical training)
Tutorials/Training
Advised Students (Master's and Bachelor's Thesis, Teamarbeit, Studien- and Diplomarbeit)