The mission of VSR is to advance knowledge in distributed and self-organizing systems. Our research, education, and innovation focus lies on Internet, Web, and Social Media.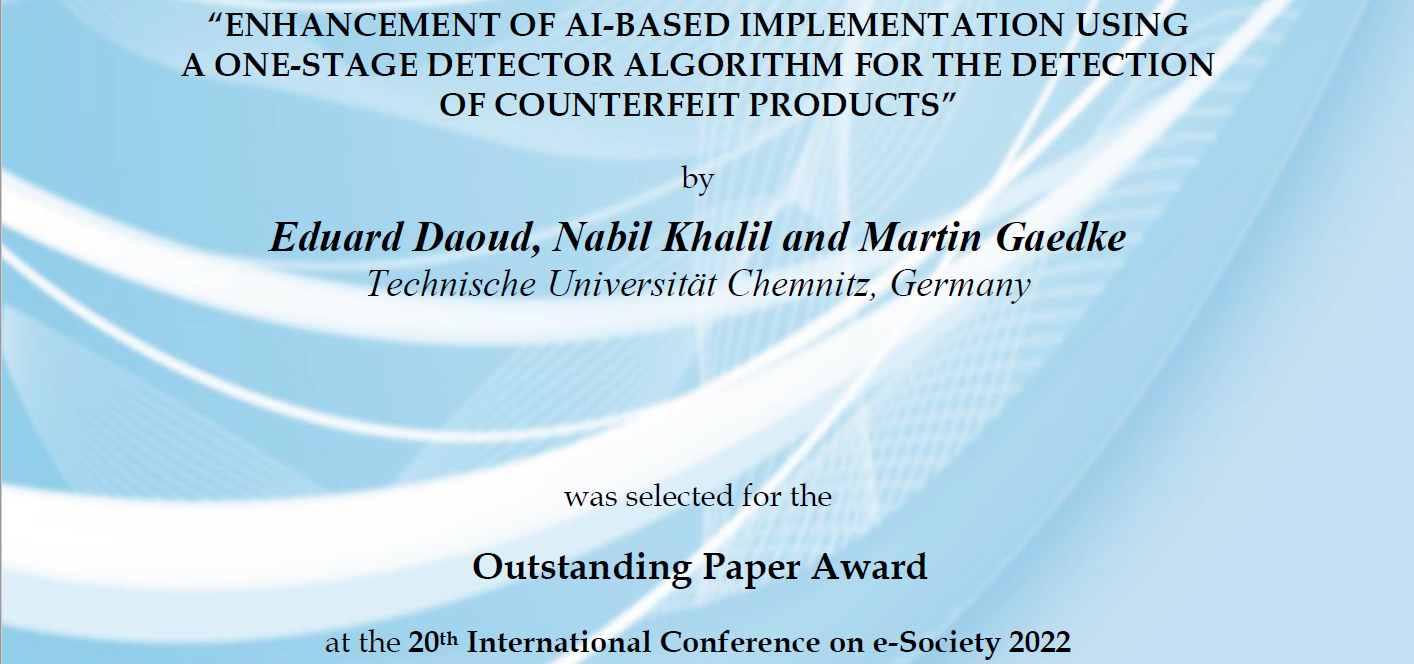 Outstanding Paper Award at the e-society 2022 conference
We are very happy and proud to announce, that our research on "Enhancement of AI-based Implementation using a One-Stage Detector Algorithm for the Detection of Counterfeit Products" received special recognition through an Outstanding Paper award at the 20th International Conference on e-Society 2022. Congratulations to our VSR authors Eduard Daoud, Nabil Khalil and Martin Gaedke!
read more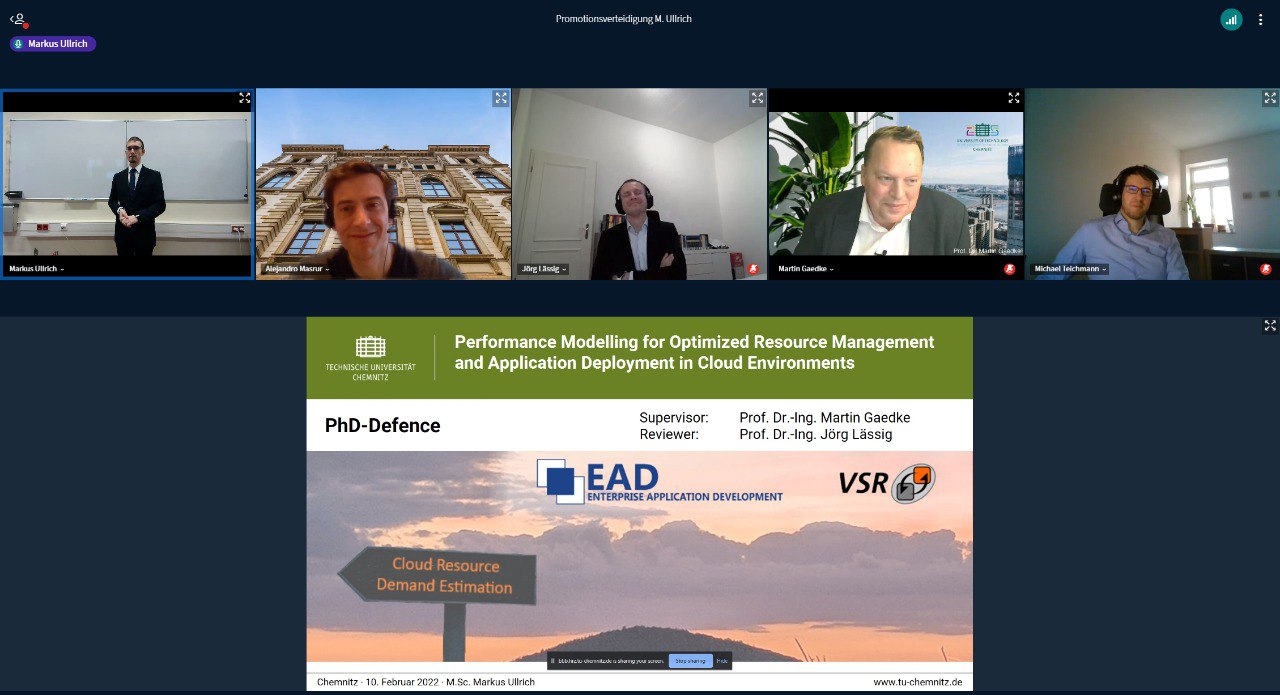 1st PhD Thesis Defence in 2022
We are happy to announce that our external PhD student Markus Ullrich successfully defended his PhD thesis "Performance Modelling for Optimized Resource Management and Application Deployment in Cloud Environments" on 10th of February 2022.
We congratulate Markus for his achievement and wish him all the best for his future.
find out more
---

2021-12-22
Successful Completion of AI4EU KE4WoT Challenge
We are very happy and proud to announce, that VSR has successfully reached the final third milestone and completed the IoTxKG project in the context of AI4EU. Within the last six months, our team was working as a solution provider for the KE4WoT challenge, investigating novel AI-driven models for knowledge extraction in the Web of Things domain. We designed a method to identify and represent core concepts which we successfully applied to Ontologies from the Smart Home, Smart Weather, Smart Transportation and Smart Energy domains and validated it with domain experts. Our research has contributed to the advancement of the European AI on Demand platform, AI4EU (https://www.ai4europe.eu/), and our models are available via the AI4EU Experiments marketplace (https://aiexp.ai4europe.eu/#/marketPlace). Stay tuned for further details about our NLP-based clustering models and interactive concept visualizations to be published in 2022.
Congratulations to our IoTxKG team Mahda Noura, Sebastian Heil and Martin Gaedke!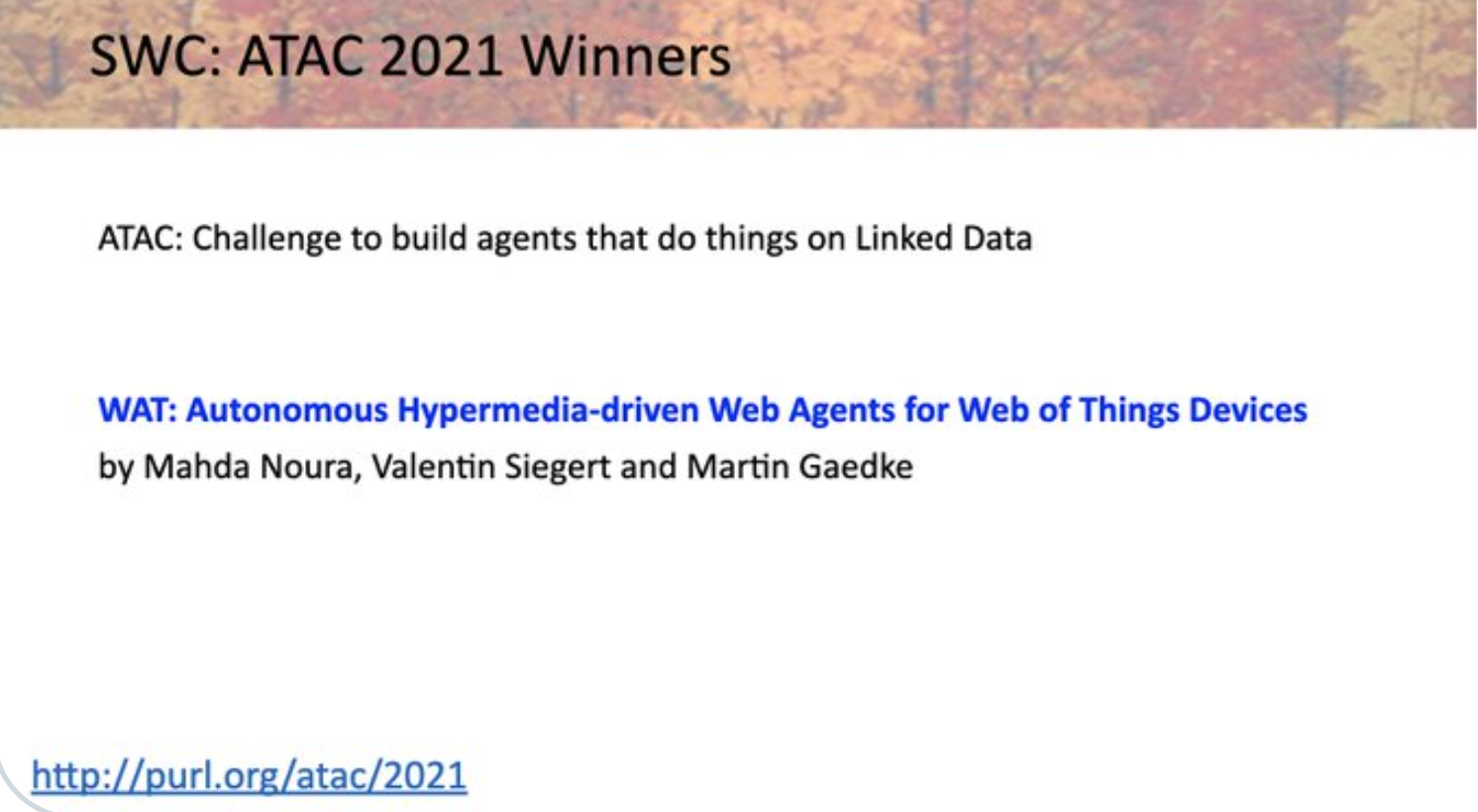 2021-08-26
Looking for a student assistant
We are currently looking for a motivated student of the master programme Web Engineering to support our activities in the DAAD project "TUC Digital Programs" as student mentor (Fachmentor).
If you are interested in helping new students to get started in their Web Engineering studies, please check the detailed posting:

2021-07-21
Looking for a student assistant
We are currently looking for a motivated student assistant to support our development activities in the European IoT knowledge extraction project, IoTxKG. The working time for the position is 40 hours per month.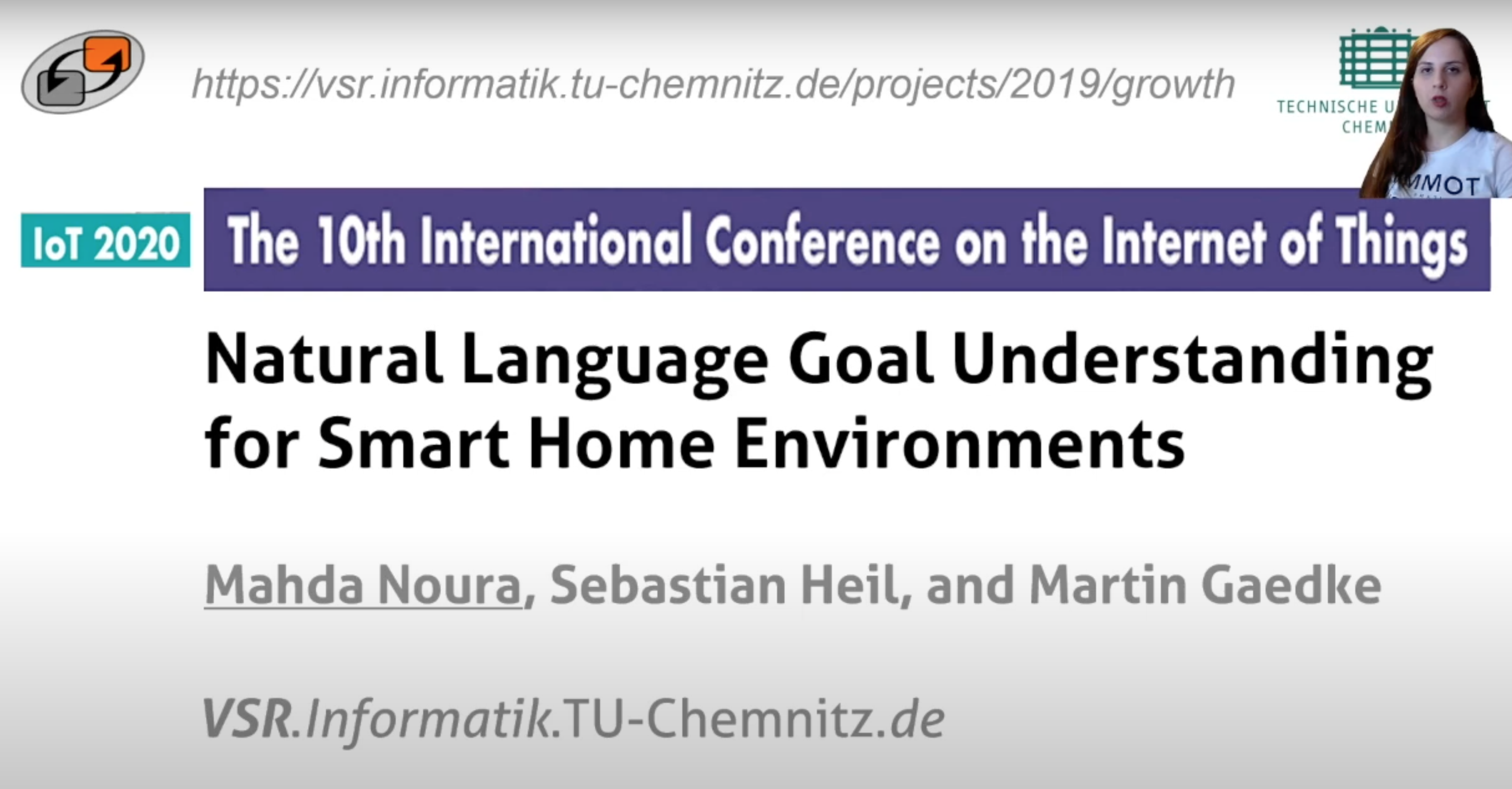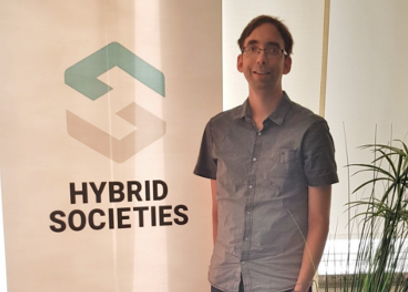 2020-09-27
INF project at CRC #HybridSocieties
Our VSR team members Prof. Dr.-Ing. Martin Gaedke and André Langer participated in a project meeting of the DFG Collaborative Research Center Hybrid Societies and presented our current work progress and further strategy within the INF project about Interdisciplinary Research Dataset Publishing and Collaboration.
Additionally, the Executive Board of the CRC Hybrid Societies approved André's status as an Associated Doctoral Candidate within this project.
VSR Social
Follow VSR on Twitter
Like VSR on Facebook
Subscribe VSR on Youtube