The mission of VSR is to advance knowledge in distributed and self-organizing systems. Our research, education, and innovation focus lies on Internet, Web, and Social Media.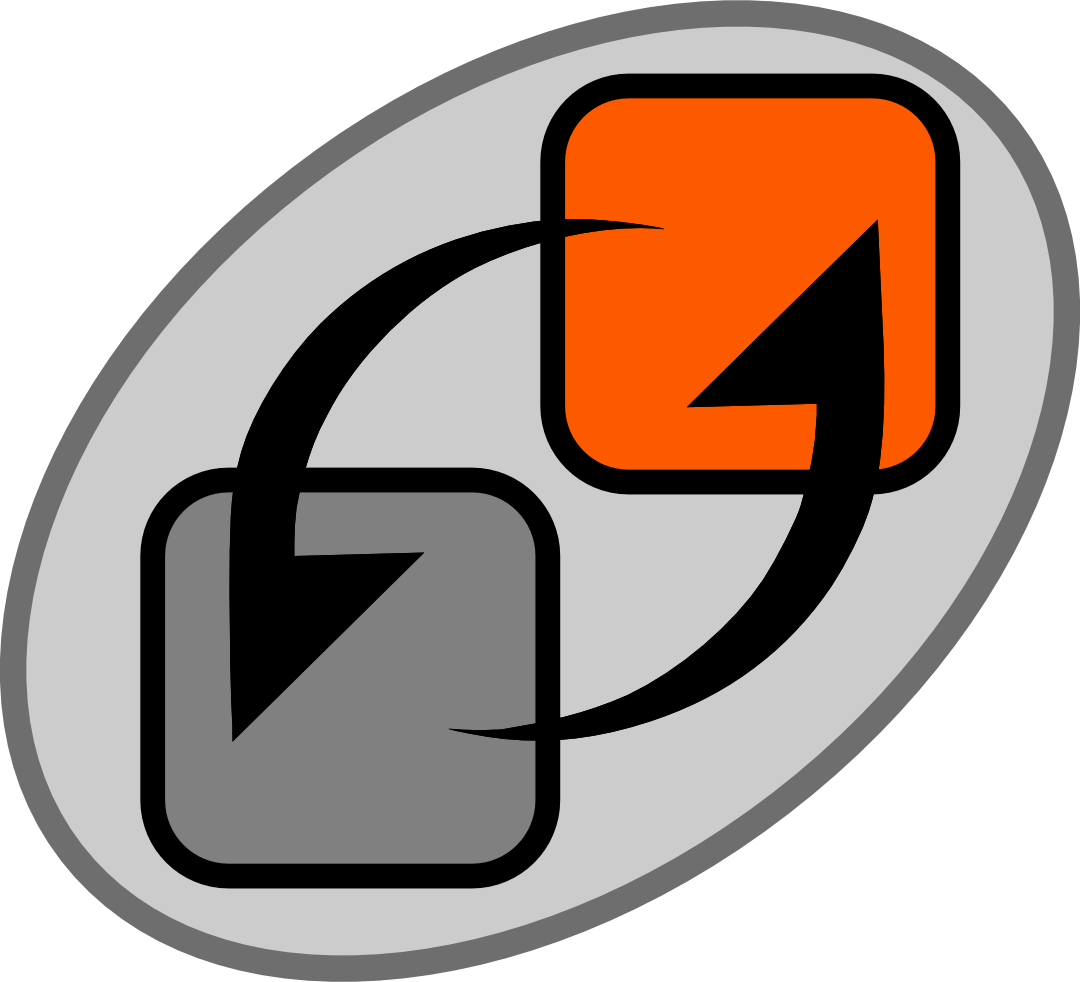 2019-09-16
Welcome to the winter semester 2019/2020
We welcome back all our students of Chemnitz University of Technology that will participate in one of our courses from the professorship for Distributed and Self-organizing systems (VSR) in winter semester 2019/2020.
The first lecture will be held on Tuesday, 22 October 2019.
The Planspiel opening meeting will take place on Wednesday, 23 October 2019.
We will publish further information on our educational courses of WS 2019/2020 within the next days in our Education section. Please stay up-to-date when our tutorials and seminars will start. Also keep in mind, that you have to register for some of our seminars via OPAL within the next days.
---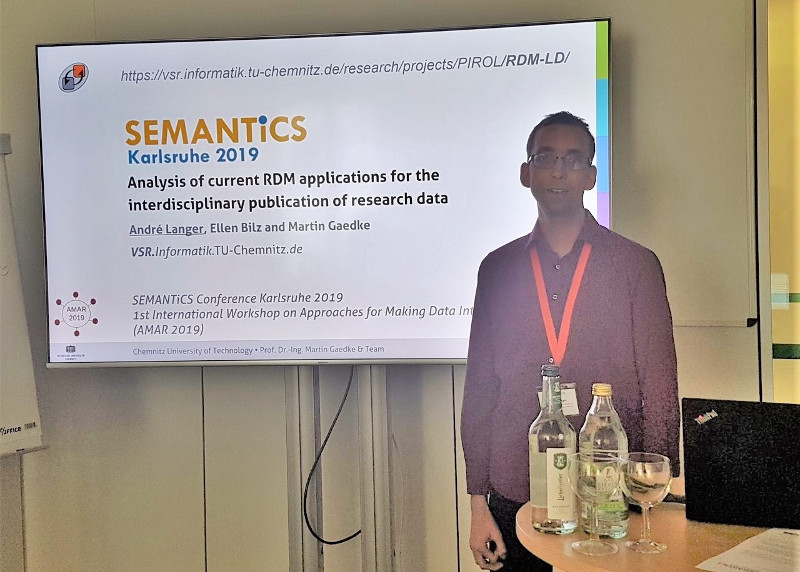 VSR at semantics 2019 in Karlsruhe
André Langer participated for our VSR professorship in the 15th semantics Conference in September 2019 in Karlsruhe.
We presented an analysis of current RDM applications for the interdisciplinary publication of research data and chaired two sessions on Semantic Information Management.
read more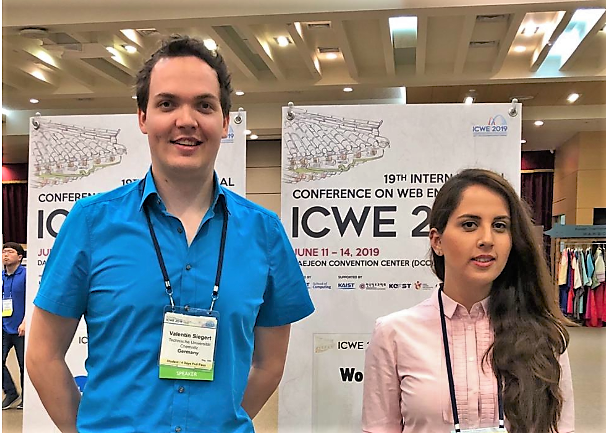 This year, Mahda Noura and Valentin Siegert visited the 19th International Conference on Web Engineering in Daejeon, South Korea.
We presented our contributions about our latest findings and research results on Web of Things, Content Trust, and received positive and valuable feedback on our work.
find out more
VSR Social
Follow VSR on Twitter
Like VSR on Facebook
Subscribe VSR on Youtube