The mission of VSR is to advance knowledge in distributed and self-organizing systems. Our research, education, and innovation focus lies on Internet, Web, and Social Media.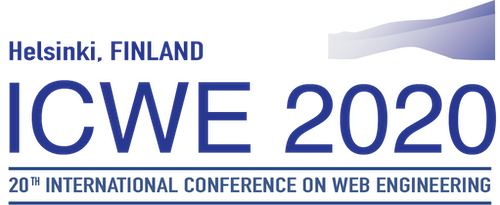 2020-06-17
Best Video Award at #ICWE2020
This year, our VSR team participated in the 20th International Conference on Web Engineering with three accepted research publications. #ICWE2020
Mahda Noura, Sebastian Heil and Martin Gaedke presented the contribution VISH: Does Your Smart Home Dialogue System Also Need Training Data?
In a joint activity with the Novosibirsk State Technical University and C&A Europe, Maxim Bakaev, Maximilian Speicher, Sebastian Heil and Martin Gaedke presented the paper I Don't Have That Much Data! Reusing User Behavior Models for Websites from Different Domains
Finally, our colleagues André Langer, Dang Vu Nguyen Hai and Martin Gaedke presented SolidRDP: Applying Solid Data Containers for Research Data Publishing. They also won the Best Video Award among all ICWE conference submissions this year.
Congratulations to all authors for their excellent work.
---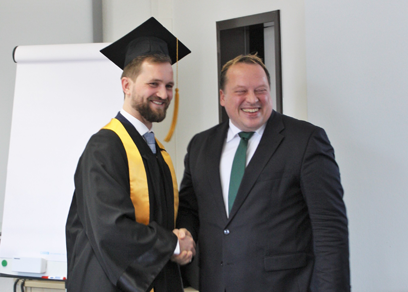 Our external PhD student Christian Hochmuth successfully defended his PhD thesis "Strategic planning of technical capacity in complex production systems: mathematical optimization of graphical models with the software AURELIE" on 27 February 2020.
We congratulate Christian to his achievement and wish him all the best for his future.
read more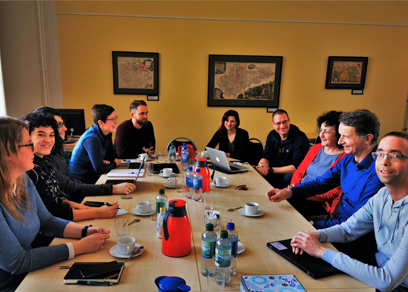 ESF Young Researcher Group DYNAMIK started project
Our VSR professorship is part of the newly established ESF-funded Young Researcher Group DYNAMIK
Within the next three years, we will do excellent research on a Dynamic navigation and orientation system for physically
impaired people in complex buildings, together with the Professorships for Circuit and System Design, Media Computer Science and Media Psychology.
find out more
VSR Social
Follow VSR on Twitter
Like VSR on Facebook
Subscribe VSR on Youtube