Courses
Summer Semester 2018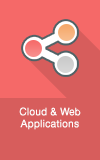 Cloud & Web Anwendungen (ehem. Management Verteilter Systeme)
The course deals with architectures, models, principles, protocols and tools for managing and monitoring distributed systems, as well as their operation approaches. To this end, both technical solutions and appropriate management strategies are considered.
Lecture: Tuesday, 09:15-10:45, 1/204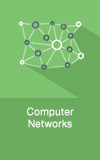 Rechnernetze
The use of modern information technology and networked computer systems has spread to almost all areas of everyday life. The course covers the underlying concepts and principles of telematics as well as the basics of computer networks' design.
Lecture: Tuesday, 11:30-13:00, 1/204
Tutorial:
Monday, 11:30-13:00,1/208A
Monday, 11:30-13:00, 1/205
Tuesday, 13:45-15:15, 1/205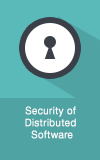 Sicherheit Verteilter Software (ehem. Sicherheit Verteilter Systeme)
The course focuses of the problem of security in computer networks and application systems connected to those. Various attack possibilities and vulnerabilities will be demonstrated in order to discuss the according security concepts.
Lecture: Tuesday, 13:45-15:15, 1/346
Tutorial: Wednesday, 13:30-15:00, 1/219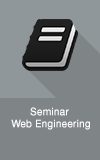 The seminar is concerned with the topic of Current Trends in Web Engineering.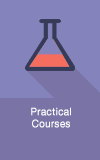 The practical courses deal mainly with software engineering for component- and service-oriented architectures. The Teamorientiertes Praktikum covers planning and implementation of a complex project using state-of-the-art Web technologies. In the Forschungspraktikum module participants study literature on current research-relevant topics and devise a solution to one concrete problem statement.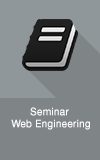 The seminar is concerned with topics of Web Engineeringin preperation for the Planspiel.
You can import all lectures and tutorials in your favourite calendar application by using this iCal file.
Once a week, VSR students join at an informal Learning and Knowledge Sharing (LAKS) meeting.
As the name suggests, participants use the meeting to share their experiences and discuss common technical challenges.
The meeting usually takes place on Wednesday, 10:00h, in room 1/B203

. See also: Student Projects
Material of upcoming and past lectures and seminars: 2018 2017 2016 2015 2014 2013 2012 2011 2010 2009