VSR News 2019
2019-01-17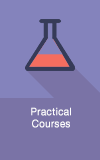 All Planspiel teams will have to present their current work state on
Monday, January 21 2019 at 17:00 in room 1/204 and on
Wednesday January 23 2019 at 11:30 in room 1/305.
The presentation time per team is limited to 10 minutes sharp.
A beamer together with a VGA/HDMI cable is available.
The order of the pitches is not known in advance.

The final pitch will then take place on 5 March and 6 March 2019 in a full-day fashion.
Your team will have 30 minutes for presenting your final business, followed by a 10 minutes Q&A session.
All team members are expected to attend both days in full length.
We are looking forward to excellent presentations.
Feel invited to join, if you are not a Planspiel participant but interested in the team results.
2019-01-01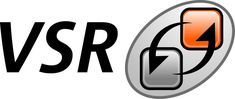 We wish all our students, customers, partners and colleagues a happy, healthy, prosperous and pleasant year 2019 ahead. We continue to work hard on our mission of creating talents, developing the future of collaboration, and making the world a little smarter. And you are already part of it.