VSR Educational courses postponed
2020-03-16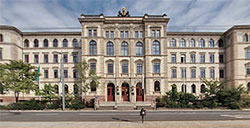 Based on the Second Open letter from the President regarding the Coronavirus (SARS-CoV-2), all educational courses from our VSR professorship are currently postponed.
In particular, this applies to the final pitches of the Planspiel Web Engineering and the regular start of the summer semester 2020 courses. Other activities such as staff member meetings, oral exams or thesis defenses can currently take place on an individual basis.
We will keep you up-to-date via our website and other communication channels.
In the meantime, you can find further information on the news site of the rectorat of Chemnitz University of Technology.