Praktikum

Konzepte zur Echtzeitkollaboration in User-Interface-Mashups
Completion
2014/02
Research Area
Students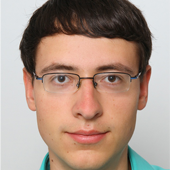 Advisers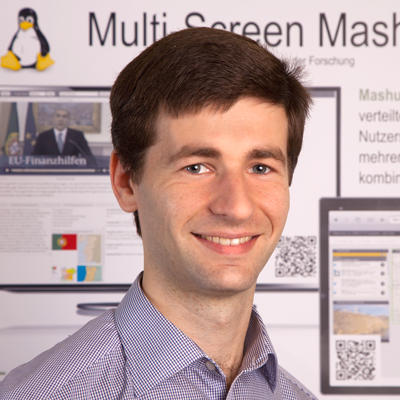 Description
User interface mashups (UI mashups) enable end users to assemble several widgets to more complex Web applications. Thereby, the users can create compositions to meet their specific needs. Mashup tools can provide share functionality, so that other users can access the compositios of others. Usually while working on a shared mashup, users actually see a copy of the original composition. Within the project possibilities for a real-time collaboration in UI mashups should be analyzed.
Description (German)
User-Interface-Mashups (UI-Mashups) ermöglichen es Endnutzern verschiedene Widgets zu komplexeren Webanwendungen zusammenzufügen. Die Nutzer können sich dadurch Kompositionen zur Erfüllung ihrer speziellen Anforderungen erstellen. Damit auch andere Nutzer mit ähnlichen Bedürfnissen von existierten UI-Mashups profitieren, können die Mashups eine Share-Funktion bereitstellen. Verwenden mehrere Benutzer ein geteiltes Mashup, arbeiten sie jeweils unabhängig voneinander auf identischen Kopien der Komposition. Falls ein Nutzer Änderungen an der Zusammenstellung aus Widgets vornimmt, wirken sich diese zunächst lediglich auf das lokale Dashboard aus. Im Rahmen des Projektes sollen Möglichkeiten zur gemeinsamen Modifikation von geteilten UI-Mashups in Echtzeit untersucht werden. Dazu werden Konzepte der Echtzeitkollaboration in Mashups betrachtet.