Seminar Web Engineering für Master-Studenten (WS 2013/2014)
Willkommen auf der gemeinsamen Homepage Seminars Web Engineering für Master-Studenten. Auf dieser Seite finden Sie alle notwendigen Informationen zur Veranstaltung, einschließlich Links zu den Themen und zum Seminar allgemein.

Im interdisziplinären Forschungsgebiet Web Engineering werden Ansätze für ein methodisches Konstruieren von Web-basierten Anwendungen und verteilten Systemen sowie für deren kontinuierliche Weiterentwicklung (Evolution) entwickelt. So beschäftigt man sich im Web Engineering beispielsweise mit der Entwicklung von interoperablen Web Services, der Implementierung von Web-Portalen mittels Service-orientierter Architekturen (SOA), barrierefreier Benutzerschnittstellen bis hin zu exotischen Web-basierten Anwendungen, die über das Telefon sprachgesteuert werden oder sich über Fernseher und Autoradio darstellen.

Im Seminar finden in diesem Semester Vorträge zum Thema "Current Trends in Web Engineering" statt.
Folgende Leistungen sind von jedem Seminarteilnehmer zu erbringen:
Es ist ein Vortrag zu dem erhaltenen Thema auszuarbeiten. Die Vorträge werden im Block an einem "Seminar-Tag" gehalten; der Termin hierzu wird beim ersten Treffen vereinbart.
Seminarleitung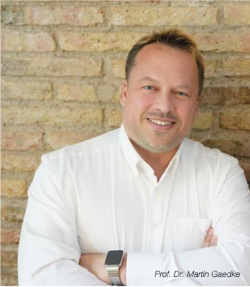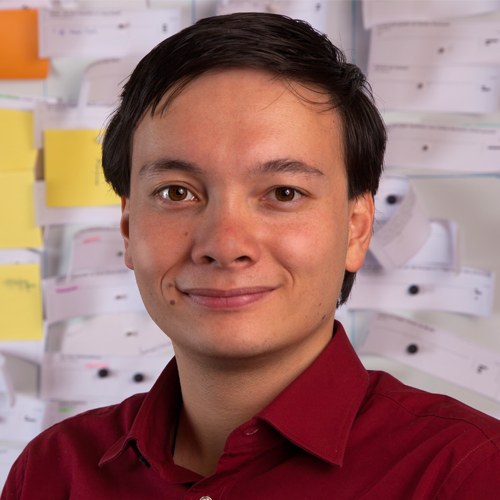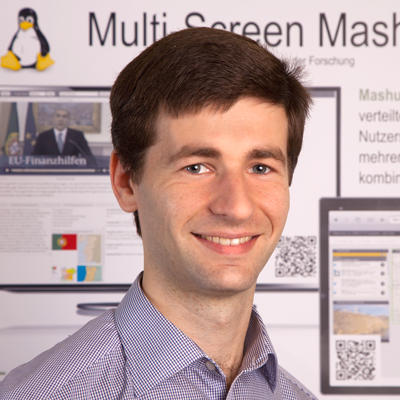 Zielgruppe
Das Seminar wird für Studenten folgender Studiengänge angeboten (die jeweiligen Voraussetzungen sind der entsprechenden Studienordnung zu entnehmen):

Master Data & Web Engineering (Seminar/Forschnungsseminar)
High Performance & Cloud Computing (Forschungsseminar)
Master Informatik für Geistes- und Sozialwissenschaftler (Proseminar/Forschungsseminar)
Master Informatik (Forschungsseminar)
Einschreibung
Teilnahme nur nach Einschreibung! Die Einschreibefrist ist abgelaufen!

Themen und Ansprechpartner
Nr.
Thema
Fragestellungen
Literatur/Schwerpunkte/Einstieg
Bearbeiter
Betreuer
Präsentation
Poster
01
End-User-Development

Welche Gruppen der Endnutzer existieren und welche unterschiedlichen Fähigkeiten bringen sie mit?
Was ist End-User-Development und was sind die Unterschiede zu klassischen Entwicklungsprozessen?
Welche Methoden und Techniken werden für End-User-Development angewendet?

The State of the Art in End-User Software Engineering
...

K.S.
Alexey Tschudnowsky
Präsentation
Poster
02
Real time communication in the Web

Wie kann Echtzeit-Kommunikation im Web realisiert werden?
Wie können Daten- und Medienströme im Web verteilt werden?
Welche Protokolle / Ansätze sind für welche Szenarien geeignet?

WebRTC
HLS
RTP /RTSP
WebSockets
weitere ...

B.O.
Michael Krug
Präsentation
Poster
03
Responsive Web Design: Graceful Degradation & Progressive Enhancement

Worin unterscheiden sich beide Ansätze?
Wofür sind sie jeweils besser geeignet?
Welche Techniken (Server/Client), Frameworks bzw. Beschränkungen existieren?

T.K.
Michael Krug
Präsentation
Poster
04
Mashup Landscape

Wie werden mashups klassifiziert?
Welche Werkzeuge wurden in den letzten Jahren (ab 2010) entwickelt?
Was sind die aktuellen Probleme?

N.K.
Alexey Tschudnowsky
Präsentation
Poster
05
Collaborative Semantic Knowledge Engineering

Welche Ansätze existieren, um gemeinsame Wissensbasen kollaborativ aufzubauen?
Wie lassen sich RDF-basiertes Wissen, Konzepte und Ontologien darstellen und für Nutzer bearbeitbar machen?
Wie lassen sich Wissensbasen durchsuchen bzw. Anfragen stellen (maschinell und vom Nutzer)?

Semantic Media Wiki, OntoWiki, KendraBase
Martin Hepp: HyperTwitter: Collaborative Knowledge Engineering via Twitter Messages

M.S.
Sebastian Heil
Poster
08
Federated Identity Management Systems

Wie sind Federated Identity Management Systeme (FIdMS) charakterisiert?

Was ist die Grundidee?
Welche , Konzepte, Architekturen finden Verwendung / sind vorhanden?
Welche , Anwendungsbereiche, typische Repräsentanten existieren?
Wie ist die jeweilige , Verbreitung der FIdMS)?

Einstieg:
T.B.
Stefan Wild
Präsentation
Poster
09
(Secure) Secret Sharing in Distributed Systems

Was ist Secret Sharing?
Welche Gruppen von Ansätzen existieren und wie sind diese charakterisiert (Idee, Konzept, Anwendungsbereiche, typische Repräsentation, Verbreitung)?
Wie sehen typische Angriffsszenarien für die jeweilige Gruppe aus?

Einstieg: Beimel, A. (2011). Secret-sharing schemes: a survey.
Einstieg: How to share a Secret
Verfahren die bei TLS / SSL Anwendung finden

Eigenständige Recherche erforderlich
T.S.
Stefan Wild
Präsentation
Poster
15
Optimizing the Execution of Web Applications by Dynamically Distributing Functionality between Server and Client
Eigenständige Recherche erforderlich
M.A.
Stefan Wild
Präsentation
21
Semantic Modeling of Web Systems
Eigenständige Recherche erforderlich
F.B.
Stefan Wild
Präsentation
22
Identity Bridging
Eigenständige Recherche erforderlich
M.R.
Stefan Wild
Präsentation
Eröffnungstreffen
Das erste Treffen fand am 24. Oktober 2013 statt.
Die Folien des ersten Treffen sind hier verfügbar.
Zwischenvortrag
Termin für den Zwischenvortrag: Donnerstag, 14. November 13:45 Uhr im Raum 1/273.
Der Zwischenvortrag dient dazu, dass die Studenten einen kleinen Überblick über das ausgewählte Thema geben.
Dazu zählen folgende Punkte:
Was verbirgt sich hinter dem Thema?
Welche Literaturquellen wurden bis jetzt recherchiert?
Welche Idee für eine Demo gibt es?
Der Vortrag sollte max. 3 Folien umfassen (ohne Titelfolie) und max. 5 Minuten dauern. Anschließend gibt es eine kurze Fragerunde und ggf. Bemerkungen
Tipps für den Vortrag
Als Daumenregel lassen sich pro Folie 2 Minuten ansetzen. Wesentlich mehr Folien pro Minute lassen sich vom Zuhörer nur schwer aufnehmen.
Vor dem Vortrag sollte man sich überlegen: Was ich die Mainmessage meines Vortrages? Was sollen sich die Zuhörer merken?
Aufbauend auf diese Überlegungen sollte der Vortrag gestaltet sein.
Auf der Seite von Garr Reynolds gibt es sehr viele gute Hinweise: http://www.garrreynolds.com/Presentation/
Seminartage
Die Blockveranstaltungen fanden am Freitag, 13. Dezember ab 10:00 Uhr , am Montag, 16. Dezember ab 13:00 sowie am Mittwoch, 18. Dezember ab 09:00 statt.
Die Folien finden Sie hier.