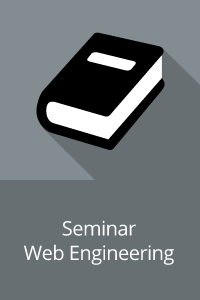 Seminar/Proseminar/Hauptseminar/Forschungsseminar Web Engineering (WS 2011/2012)
Willkommen auf der gemeinsamen Homepage des Pro-/Haupt-/Forschungsseminars Web Engineering. Auf dieser Seite finden Sie alle notwendigen Informationen zur Veranstaltung, einschließlich Links zu den Themen und zum Seminar allgemein.

Im interdisziplinären Forschungsgebiet Web Engineering werden Ansätze für ein methodisches Konstruieren von Web-basierten Anwendungen und verteilten Systemen sowie für deren kontinuierliche Weiterentwicklung (Evolution) entwickelt. So beschäftigt man sich im Web Engineering beispielsweise mit der Entwicklung von interoperablen Web Services, der Implementierung von Web-Portalen mittels Service-orientierter Architekturen (SOA), barrierefreier Benutzerschnittstellen bis hin zu exotischen Web-basierten Anwendungen, die über das Telefon sprachgesteuert werden oder sich über Fernseher und Autoradio darstellen.

Im Seminar finden in diesem Semester Vorträge zum Thema "Current Trends in Web Engineering" statt.
Folgende Leistungen sind von jedem Seminarteilnehmer zu erbringen:
Es ist ein Vortrag zu dem erhaltenen Thema auszuarbeiten. Die Vorträge werden im Block an einem "Seminar-Tag" gehalten; der Termin hierzu wird beim ersten Treffen vereinbart.
Zusätzlich zum Vortrag wird eine schriftliche Zusammenfassung des Themas erwartet (Ausarbeitung).
Jede Ausarbeitung wird von zwei bis drei Seminarteilnehmern begutachtet (Review). Die Zuweisung der Reviews erfolgt durch die Betreuer des Seminars.
Weitere Informationen über den Ablauf sowie Hilfsmaterialien werden den Teilnehmern über das VSR Seminarsystem
Seminarleitung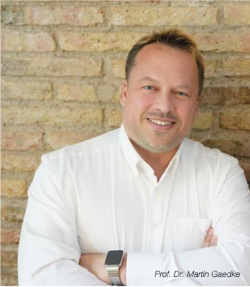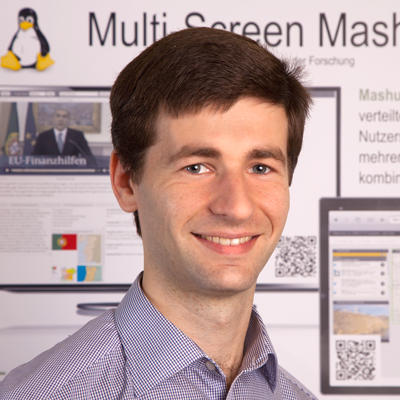 Einschreibung
Teilnahme nur nach Einschreibung! Die Einschreibefrist ist abgelaufen!


Eröffnungstreffen
Seminartag
Der Seminartag fand am Mittwoch, dem 06. Dezember 2011 statt.


Ausarbeitung
wichtige Hinweise zur Literaturverwaltung:

Bei Mendeley anmelden
Mendeley Desktop installieren
Group mit Themenbezeichnung anlegen, z.B. "PS03" für Thema 03 im Proseminar
Seminarleiter zu Kontakten und Gruppenteilnehmern hinzufügen
Literatur eintragen oder importieren
IEEE-Zitierungsstil herunterladen und nach c:\Programme\Mendeley Desktop\citationStyles-1.0\ kopieren)
Sync Library zur Synchronisierung mit dem Web-Repository nicht vergessen
Zur Zitierung Microsoft Office Plugin bzw. Rechtsklick auf Literatureintrag → Copy Citation verwenden



wichtige Hinweise zur Zitierung:

Prinzipiell muss jede Aussage, die nicht zum Allgemeinwissen zählt und nicht vom Autor selbst stammt, durch einen Literaturverweis belegt werden!
"When to Cite Sources" - sehr gute Übersicht der Princeton University
Beispiele für korrektes Zitieren finden Sie in der IEEE-Zitierungsreferenz
Auch Webressourcen sind mit Autor, Titel und Datum zzgl. URL und Abrufdatum zu zitieren, Beispiele:

[...] M. Nottingham and R. Sayre. (2005). The Atom Syndication Format - Request for Comments: 4287 [Online]. Available: http://www.ietf.org/rfc/rfc4287.txt (18.02.2008).
[...] Microsoft. (2007). Microsoft Office SharePoint Server 2007 Homepage [Online]. Available: http://office.microsoft.com/en-us/sharepointserver/ (01.02.2007).
Die URL ist (falls wie hier technisch möglich) mit dem entsprechenden Hyperlink zu unterlegen ("Klickbarkeit").



weitere wichtige Hinweise zum Abgabeformat:

Verwenden Sie bis auf berechtigte Ausnahmen (zum Beispiel zum Hervorheben von Textstellen mit <strong>...</strong>) ausschließlich die in der Vorlage enthaltenen HTML-Elemente. Die vorgegebene CSS-Datei darf nicht abgeändert werden.
Prüfen Sie vor dem Einreichen Ihrer Arbeit sorgfältig Rechtschreibung und Grammatik, am besten mit Softwareunterstützung, wie zum Beispiel mittels der in OpenOffice oder Microsoft Word eingebauten Rechtschreibprüfung.
Achten Sie darauf, dass der XHTML-Code fehlerfrei ist. Nutzen Sie zur Überprüfung einen Validator: http://validator.w3.org
Zur Abgabe packen Sie alle benötigten Dateien (HTML, CSS, Bilder) in ein ZIP- oder TAR.GZ-Archiv.
Review
Termin: einzureichen bis spätestens Montag, 23. Januar 2011, 10.00 Uhr über VSR Seminarsystem
Jeder Seminarteilnehmer begutachtet genau drei Ausarbeitungen. Die Begutachtung erfolgt nicht anonym.
Für die Begutachtung ist jeweils ein Review-Formular im VSR Seminarsystem auszufüllen
Jeder Seminarteilnehmer erhält nach Abschluss der Begutachtungsphase

Einsicht in alle drei Gutachten zur Ausarbeitung,
ggf. ergänzt um weitere Hinweise der Seminarleitung zur Ausarbeitung und
ggf. ergänzt um die Aufforderung die Ausarbeitung entsprechend der Hinweise zu überarbeiten (falls erforderlich).
In die Seminarnote geht die Ausarbeitung ggf. nur in der überarbeiteten Fassung ein.
Alle Hinweise in den Gutachten zur Verbesserung der Ausarbeitung sind also im Interesse des Autors der Ausarbeitung!
Termin Überarbeitung der Ausarbeitung: einzureichen bis spätestens Montag, 30. Januar 2010, 10.00 Uhr über VSR Seminarsystem
Themen