VSR engaging in Open Research Knowledge Graph
2018-11-22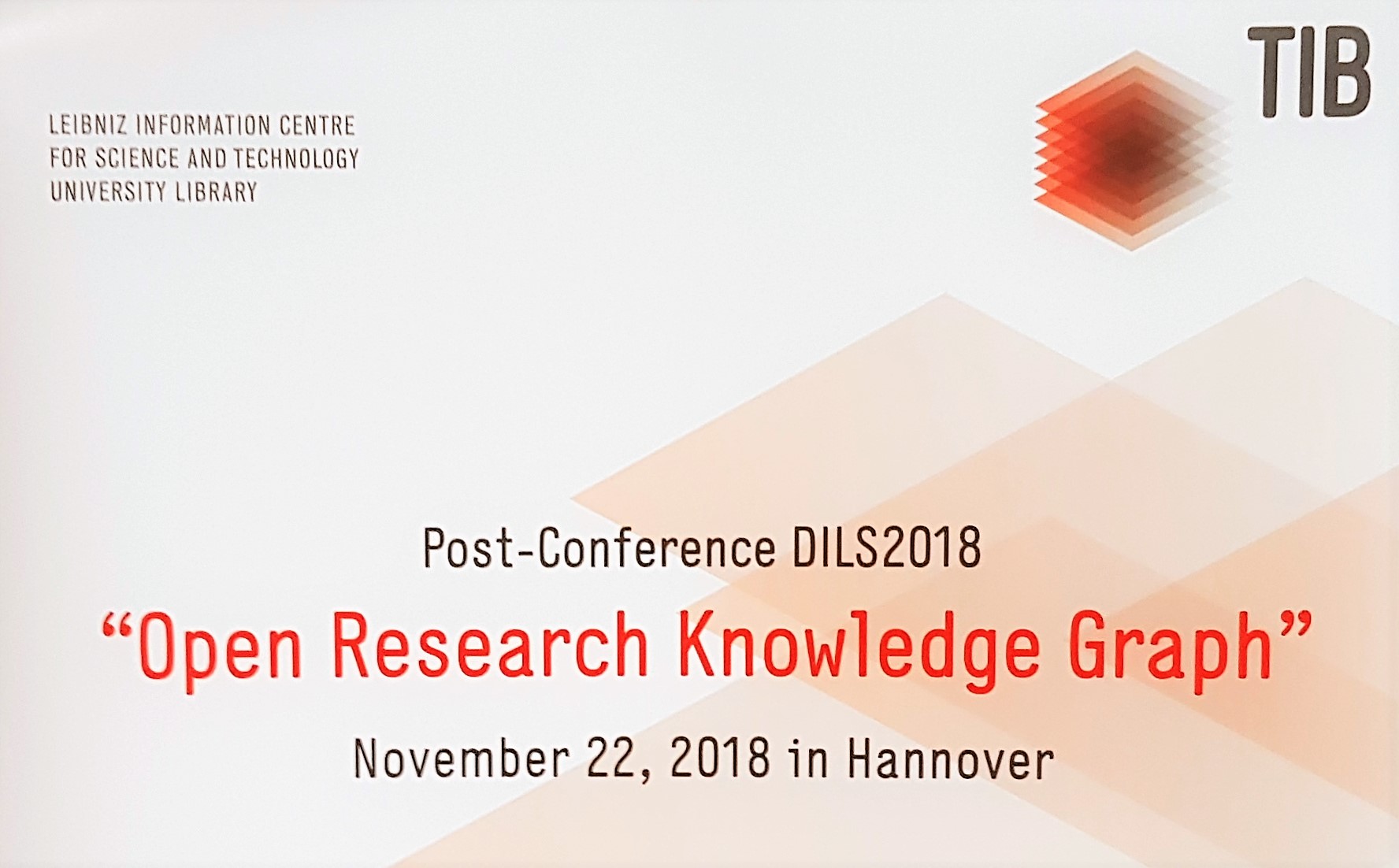 Our team member André Langer visited the DILS post-conference "Open Research Knowledge Graph", hosted at the TIB Hannover at the end of November 2018.
In this workshop, we worked together with the group of Prof. Dr. Sören Auer and other researchers on new visionary ways for structured scientific publishing by using Linked Data.
Our VSR research team was able to support this project with our expertise in human-centered approaches to frontend input interfaces for the collection of Linked Data and the encouragement of users to provide qualitative meta data for scholarly artefacts.