Praktikum

Demonstrator für eine social-aware search in E-Commerce-Anwendungen
Research Area
Intelligent Information Management
Advisers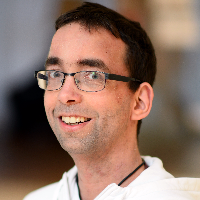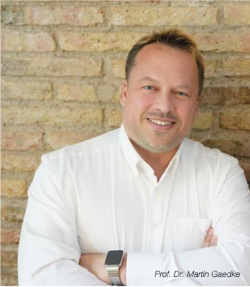 Description (German)
Tagtäglich befinden wir uns im Internet auf der Suche nach Informationen, egal ob in Suchmaschinen, auf Shoppingseiten wie Amazon, oder bei anderen Anbietern wie beispielsweise städtischen Gemeinden. Immer häufiger werden diese Daten im Hintergrund nicht mehr in reinen objekt-relationalen Datenbanken gehalten, sondern liegen in Form semantisch verknüpfter Datenbestände vor, die eine Vielzahl neuer Operationen darauf erlauben.
Im Rahmen der Arbeit sollen prototypisch mehrere Beispiele implementiert werden, wie eine neuartige Suche nach Produkten in Online-Shops unter verschiedenen Gesichtspunkten aussehen kann. Im Mittelpunkt soll dabei eine Social-aware Search stehen.
Das Ziel der Social-aware Suche ist es, eine Suche zu implementieren, welche bestehende Linked Data Quellen mit zusätzliche Informationen, welche aus dem Social Web gewonnen wurden, anreichert und im Rahmen einer Suchanfrage, bspw. zur Relevanzbewertung, verwendet.
Hauptziel ist es den Nutzern von E- Commerce-Portalen eine neue themenbasierte, kontextualisierte und personalisierte Art der Suche nach Produkten und Angeboten zu ermöglichen.
Eine Suche, die anhand der Suchanfrage ein Thema oder einen Kontext erkennt, sowie persönliche Eigenschaften des Suchenden heranzieht, ermöglicht das Erlangen von optimalen und relevanten Suchergebnissen. Dadurch können Online-Portale bzw. Shops dem Kunden bessere, auf sie zugeschnittene Suchergebnisse liefern und damit entsprechend höhere Umsatzzahlen generieren.
Nachdem innerhalb des Forschungspraktikums ein kurzer Marktüberblick mit einem State of the Art erarbeitet wurde, sollen verschiedene Use Cases aufgestellt und auf ihre Praxistauglichkeit hin getestet werden. Die Ergebnisse sind wissenschaftlich fundiert zu evaluieren und anschließend hinsichtlich ihres Mehrgewinns auszuwerten.