Masterarbeit

Indikatorenbasiertes Case Management
Completion
2015/06
Research Area
Students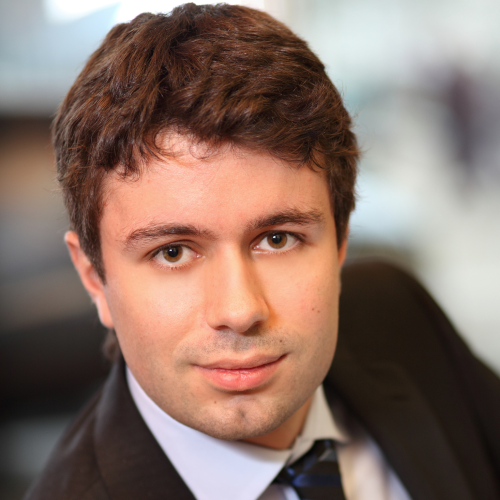 Advisers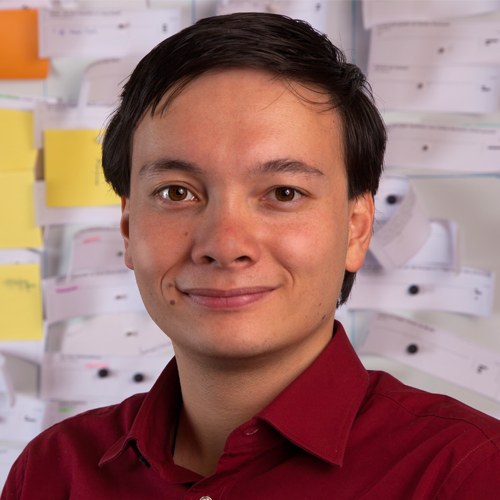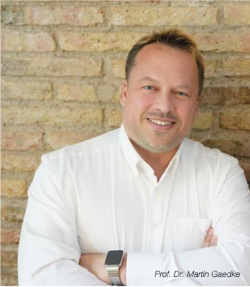 Description
The ability to handle new and complex tasks by using individual expertise is called Knowledge Work.Since their work is hard to standardize, Knowledge Workers need performance indicators to measure the success of their decisions. Current characteristics are compared to specified target values. Hence, the topicality of information and performance indicators is very important for providing useful status values and for giving the chance to react if the values drift away from the optimum. To support Knowledge Workers in their decision making process, Case Management Systems can be used.
To improve these systems relevant parts of a case should be enhanced with a combination of performance indicators and target values which can be linked to current and relevant information. The Knowledge Worker must be able to add new target values and performance indicators. With a time-dependent presentation of the performance indicators it is possible to recognize best practices. Therefore, the historical pathway of an indicator as well as related information about events occurred in the case can be visualized as a lead in the decision making process.
Goal of this master thesis is to find a working approach or a combination of approaches to solve the previously mentioned problems in the context of Case Management Systems based on the aggregation of information from heterogeneous sources. This includes especially the state of the art regarding the support for knowledge workers with performance indicators and approaches for importing information from heterogeneous sources inside OLTP processes. The demonstration of feasibility with an implementation prototype of the acquired approach using the example "product audit" is part of this thesis as well as a suitable evaluation.
Description (German)
Die Fähigkeit, komplexe und neuartige Aufgaben mit Hilfe von ständig erweiterter Erfahrung und Expertise zu bewältigen, wird als Wissensarbeit (engl. Knowledge Work) bezeichnet. Wissensarbeiter benötigen zur Unterstützung ihrer nur schwer standardisierbaren Arbeit Leistungsindikatoren, um den Erfolg ihrer Handlungen zu überwachen. Die aktuellen Werte der Indikatoren werden mit Zielwerten verglichen. Dabei ist die Aktualität von Informationen und Leistungskennzahlen für den Wissensarbeiter von großer Bedeutung, um stets aktuelle Statuswerte zu erhalten und bei Abweichungen möglichst schnell reagieren zu können. Zur Unterstützung von Knowledge Workern bei ihrer Entscheidungsfindung kommen häufig Case Management Systeme zum Einsatz.
Zur Verbesserung von Case Management Systemen sollen relevante Bestandteile eines Cases mit der für das Monitoring wichtigen Kombination aus Indikatoren und Zielwerten erweitert und mit relevanten und möglichst aktuellen Informationen verknüpft werden. Der Wissensarbeiter muss selbst Leistungsindikatoren und Zielvorgaben definieren können. Durch eine zeitabhängige Darstellung der Leistungsindikatoren wird ermöglicht, Best Practices zu ermitteln. Hierfür wird der historische Verlauf des Indikatorwertes sowie zugehörige Informationen über im Case stattgefundene Ereignisse als Anhaltspunkt für Entscheidungsfindungsprozesse visualisiert.
Ziel dieser Arbeit ist die Konzeptionierung eines geeigneten Ansatzes oder einer Kombination von Ansätzen zur Lösung des skizzierten Problems im Umfeld von Adaptive Case Management basierend auf der Aggregation von Informationen aus heterogenen Quellsystemen. Dies umfasst insbesondere die Untersuchung des Stands der Technik bezüglich der Unterstützung von Wissensarbeit durch Leistungsindikatoren und von Ansätzen zum Importieren von Informationen aus heterogenen Quellsystemen innerhalb von OLTP-Prozessen. Die Demonstration der Realisierbarkeit des Lösungsansatzes durch prototypische Implementierung des erarbeiteten Konzepts am Beispiel "Produktaudit Automobilhersteller" ist ebenso wie eine geeignete Evaluation des Ansatzes Bestandteil der Zielsetzung dieser Arbeit.