Masterarbeit

Unterstützung von Knowledge Work durch Crowdsourcing
Completion
2015/04
Research Area
Students

Advisers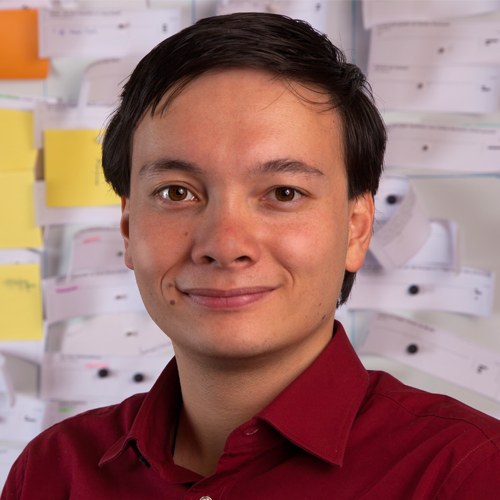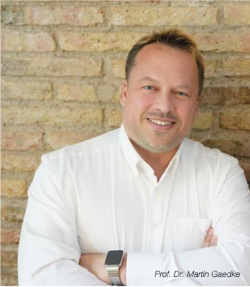 Description
Knowledge Work comprises the creation and processing of knowledge and follows a creative and cooperative process. Detailed processes of Knowledge Work are hard to predict. Adaptive Case Management describes a modular concept for dynamic configuration of processes at runtime offering an efficient possibility for supporting Knowledge Work.
Upon closer examination, Knowledge Work is revealing a similarity with methods and properties of Crowdsourcing. The concept of Crowdsourcing uses a decentralization of knowledge and manpower to enable collaborative problem solving and therefor has a high potential for enhancing Knowledge Work in cooperative processes.
Knowledge Workers who want to employ Crowdsourcing currently require knowledge about services and concepts of the Crowdsourcing domain. To simplify the use of Crowdsourcing in specific domains a platform for supporting Knowledge Work has to be enhanced so that it integrates suitable Crowdsourcing tools or services in a transparent way and allowing for the combination of these components. The integration has to be modular and extendable to enable including further Crowdsourcing platforms in the future.
The objective of this work is to analyze how Knowledge Work can be supported through Crowdsourcing. This comprises the analysis of the state of the art of methods and technologies in the field of Knowledge Work and Crowdsourcing as well as the conception, implementation and evaluation of a suitable approach or combination of approaches to create a solution for the described problem in context of Adaptive Case Management. The demonstration of the solution based on a real scenario is also part of this objective.
Description (German)
Knowledge Work umfasst den Prozess der Verarbeitung und Erzeugung von Wissen und verfolgt dabei einen kreativen sowie kooperativen Schaffensprozess. Detaillierte Arbeitsprozesse der Knowledge Work sind schwer vorhersehbar. Adaptive Case Management beschreibt ein modulares Konzept zur dynamischen Konfiguration von Prozessen zur Laufzeit und bietet so eine effiziente Möglichkeit Knowledge Work adaptiv zu unterstützen.
Bei näherer Betrachtung von Knowledge Work werden Übereinstimmungen mit Methoden und Eigenschaften des Crowdsourcing sichtbar. Crowdsourcing bedient sich einer dezentralen Vernetzung von Wissen und Arbeitskraft um eine kooperative Problemlösung zu ermöglichen und hat somit ein hohes Potential Knowledge Work bei kooperativen Prozessen effektiv zu bereichern.
Knowledge Worker die Crowdsourcing nutzen möchten benötigen aktuell Kenntnisse der verwendeten Konzepte und Dienste. Um ihnen die Anwendung des Crowdsourcing in ihrer Domäne zu erleichtern, muss eine Plattform zur Unterstützung von Knowledge Work derart erweitert werden, dass sie geeignete Crowdsourcing Werkzeuge bzw. Dienste für den Anwender transparent integriert und deren Kombination ermöglicht. Die Integration muss modular und erweiterbar erfolgen um auch zukünftige Crowdsourcing Plattformen einbinden zu können.
Ziel dieser Arbeit ist es zu untersuchen, wie Knowledge Work durch Methoden des Crowdsourcing unterstützt werden kann. Dies beinhaltet sowohl die Analyse des aktuellen Standes von Verfahren und Technologien aus den Bereichen Knowledge Work und Crowdsourcing als auch die Konzeption, Implementierung und Evaluation eines geeigneten Ansatzes bzw. einer Kombination von Ansätzen zur Lösung des skizzierten Problems im Kontext Adaptive Case Management. Die Demonstration des Lösungsansatzes auf Basis eines real existierenden Szenarios ist ebenso Bestandteil dieser Zielsetzung.