Masterarbeit

Vergleich eines Metrik- und Interaktions-basierten Ansatzes mit etablierten Methoden zur Bestimmung der Benutzbarkeit von Web-Interfaces
Research Area
Advisers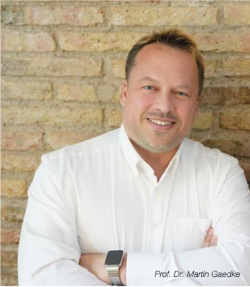 Description
In the context of this project, we aim at an empirical comparison of a novel interaction- and metrics-based usability testing tool - called WaPPU - with established methods for usability evaluation. The latter include heuristics, expert inspections and checklists, among others. WaPPU is based on an A/B testing approach and predicts usability from client-side user interactions based on previously trained models. The comparison shall investigate how the new approach compares with the existing ones in terms of effectiveness and efficiency. The main research question is: Can WaPPU determine actual usability as good as established methods while being easier to apply and less time-consuming?
Description (German)
Im Rahmen dieses Themas soll ein neuartiges A/B-Testing-Werkzeug, welches auf Nutzerinteraktionen und Benutzbarkeits-Metriken basiert, empirisch mit etablierten Methoden zur Evaluierung von Web-Interfaces verglichen werden. Solche etablierten Methoden umfassen z. B. Experteninspektionen, Heuristiken und Checklisten. Es soll erörtert werden, inwiefern sich der neuartige, WaPPU genannte Ansatz bzgl. Effektivität und Effizienz von den bestehenden Ansätzen unterscheidet. Ein fertiger Prototyp des A/B-Testing-Werkzeugs WaPPU wird gestellt.
Thesis
http://twentyoheight.wordpress.com/2014/02/01/offene-themen-fur-masterarbeiten-benutzbarkeit-von-web-interfaces-evaluierung-und-metriken/