Bachelorarbeit

Entwicklung von W3C Widgets auf Basis von existierenden Webanwendungen
Research Area
Students

Advisers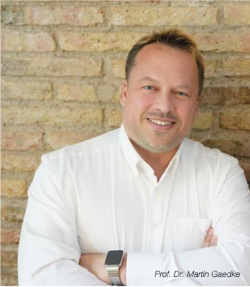 Description
Web applications deliver their services over both user interface and APIs. This allows, among others, composition of Web application capabilities with services from other providers. The resulting applications, or so called mashups, excel hereby through their lightweight development paradigms and suitability for end user development. However, many of Web applications do not expose any API, which makes reuse of their functionality hard. The only remaining interface is HTML/HTTP, which is much less suitable for machine processing. This project explores how Web applications without dedicated API can be converted into reusable components such as W3C Widgets. A prototype implementation should demonstrate how transformation can be simplified and performed interactively - for example, through navigation in DOM trees and extraction of content.
Description (German)
Dienste einer Webanwendung können sowohl über Nutzerschnittstelle als auch über spezielle APIs zur Verfügung gestellt. Dies ermöglicht unter anderem Kombination der zur Verfügung gestellten Funktionalitäten mit Diensten von weiteren Anbietern. Die daraus entstehenden Anwendungen, oder Mashups, zeichnen sich dabei durch leichtgewichtige Entwicklungsparadigmen und Endnutzer-Orientierung aus. Allerdings besitzen viele Webapplikationen keine API, über die sie von außerhalb angesprochen werden können. Die einzig Verfügbare Schnittstelle bleibt die HTML/HTTP, die allerdings nur umständlich von Maschinen gelesen und verarbeitet werden kann. Im Rahmen dieser Arbeit soll analysiert werden, wie Webapplikationen trotz fehlender APIs in wiederverwendbare Bausteine wie W3C Widgets umgewandelt werden können. Eine prototypische Implementierung soll zeigen, wie die Konvertierung vereinfacht und interaktiv, z.B. mittels DOM-Baum-Navigation, gestaltet werden kann.