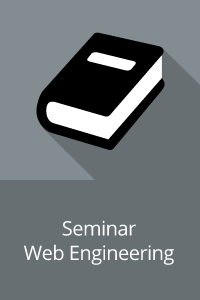 Vorbereitungsseminar Planspiel Web Engineering (SS 2017)
Welcome to the homepage of Vorbereitungsseminar Planspiel Web Engineering
This site contains all important information about the seminar, including links to available topics as well as about the seminar in general.
The seminar covers topics from the area of Web Engineering, in particular modern development approaches for web applications, strategic planning, agile, lean and design thinking approaches as well as user interface experience, service design and cloud computing.

The following steps are necessary to complete the seminar:
Preparation of a 15-minute presentation about the topic assigned to you.
An additional written report of your topic.
Seminar chairs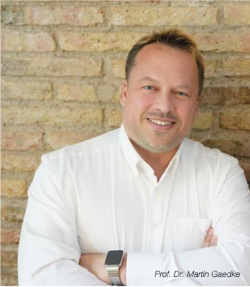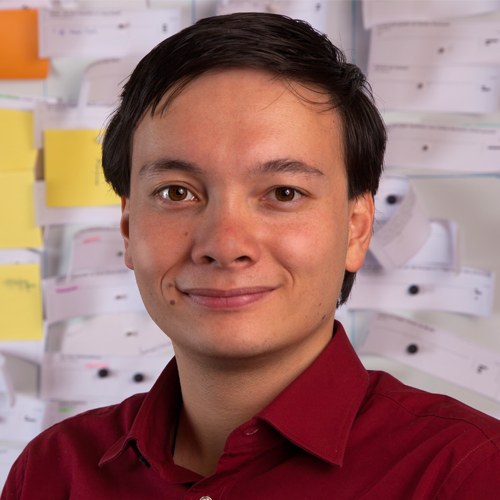 Contact
If you have any questions concerning this course or the exam as a participant, please contact us via OPAL.
Students
This seminar belongs to the master course Web Engineering. It is the module 500420 Vorbereitungsseminar Planspiel Web Engineering and is scheduled for semester 2/4 (winter semester). We strongly recommend to take this seminar before module 500430 Planspiel Web Engineering as it provides necessary knowledge for preparation.
Registration
Participation is only available after registration in OPAL.
Registration is possible between 20.03.2017 12:00 and 09.04.2017 at 23:59.
Opening meeting
The opening meeting will be held on Wednesday, 21. June 2017 16:30 Uhr in room 1/367
Hints for your presentation
As a rule of thumb, you should plan 2 minutes per slide. A significantly higher number of slides per minute exceeds the perceptive capacity of your audience.
Prior to your presentation, you should consider the following points: What is the main message of my presentaion? What should the listeners take away?
Your presentation shoudl be created based on these considerations.
The following sites provides many good hints: http://www.garrreynolds.com/preso-tips/
Group Presentations
The group presentations will be held on Thursday October 26th starting from 13:00 PM in room 1/346.
Seminar days
The date and room of the presentations will be announced here and via OPAL.
Written report
Important hints on citing:

Any statement which does not orginate from the author has to be provided with a reference to the original source.
"When to Cite Sources"- a very good overview by the Princeton University
Examples for a correct citation you will find here: IEEE-citation reference
Web ressources are cited with author, title and date including URL and Request date. For example:

[...] M. Nottingham and R. Sayre. (2005). The Atom Syndication Format - Request for Comments: 4287 [Online]. Available: http://www.ietf.org/rfc/rfc4287.txt (18.02.2008).
[...] Microsoft. (2015). Microsoft Azure Homepage [Online]. Available: http://azure.microsoft.com/ (23.09.2015).
A url should be a hyperlink, if it's possible. (clickable)

More important hints for the submission of your written report:

Use apart from justifiable exceptions (for instance highlight of text using <strong>...</strong>) only HTML elements which occur in the template. The CSS file provides may not be changed.
Before submitting your work, carefully check spelling and grammar, preferably with software support, for example with the spell checker of Microsoft Word.
Make sure that your HTML5 source code has no errors. To check your HTML5 source code, use the online validator of W3.org
For submission compress all necessary files (HTML, CSS, images) using a ZIP or TAR.GZ.