Learning and Knowledge Sharing @ VSR
2018-12-30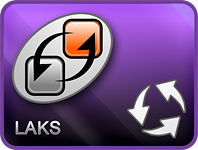 Starting again in 2019, we offer all our VSR students the great opportunity to exchange knowledge and experiences in our LAKS meetings.
Become part of LAKS, if you
want to learn and try out topics that are not covered in any regular lecture
like to work with other students in an informal, exciting way
have questions and answers on study related topics that you want to exchange with others
ask for feedback on an upcoming project or presentation.
LAKS is our way for effective Learning And Knowledge Sharing.
Our VSR group therefore provides
LAKS works in an agile, unsupervised, self-organizing, facultative and open-space fashion.
See you on 16th January 2019 at 10:00 in our VSR lab 1/B203.