The mission of VSR is to advance knowledge in distributed and self-organizing systems. Our research, education, and innovation focus lies on Internet, Web, and Social Media.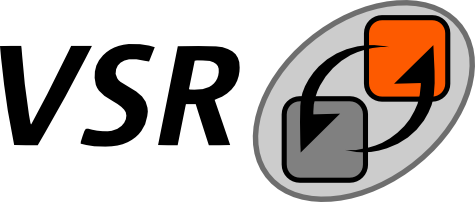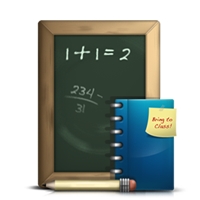 No CWA and no SVS lecture on 5 June 2018
The lectures CWA and SVS will not take place on 5 June 2018, instead we will seamlessly continue in the week after.
Be aware, that the lecture RN is going to be held regularly in an alternative way and will further sharpen your understanding in network signal transmission
---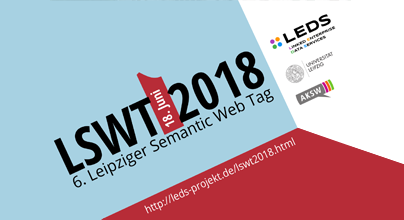 In June 2018, Prof. Martin Gaedke and our VSR staff members Michael Krug, André Langer and Valentin Siegert successfully presented our final results in the closing event of our Linked Enterprise Data Services Project in Leipzig.
Our project partners and we are very happy with the achieved project findings on Data Quality and Knowledge Extraction, and we are looking forward to thereby supporting interested innovative industrial customers.
read more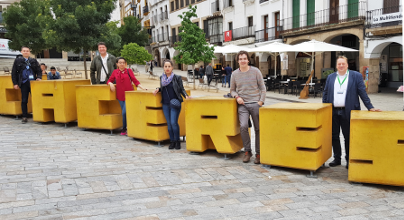 VSR team contributes to ICWE 2018
This year, Prof. Martin Gaedke, Sebastian Heil, André Langer, Mahda Noura, Bahareh Zarei, Maxim Bakaev and Valentin Siegert visited the 18th International Conference on Web Engineering in Cáceres, Spain.
We presented our contributions about our latest findings and research results on Web Migration, Data Quality, End-User Development and Web of Things, and received positive and valuable feedback on our work.
find out more
VSR Social