The mission of VSR is to advance knowledge in distributed and self-organizing systems. Our research, education, and innovation focus lies on Internet, Web, and Social Media.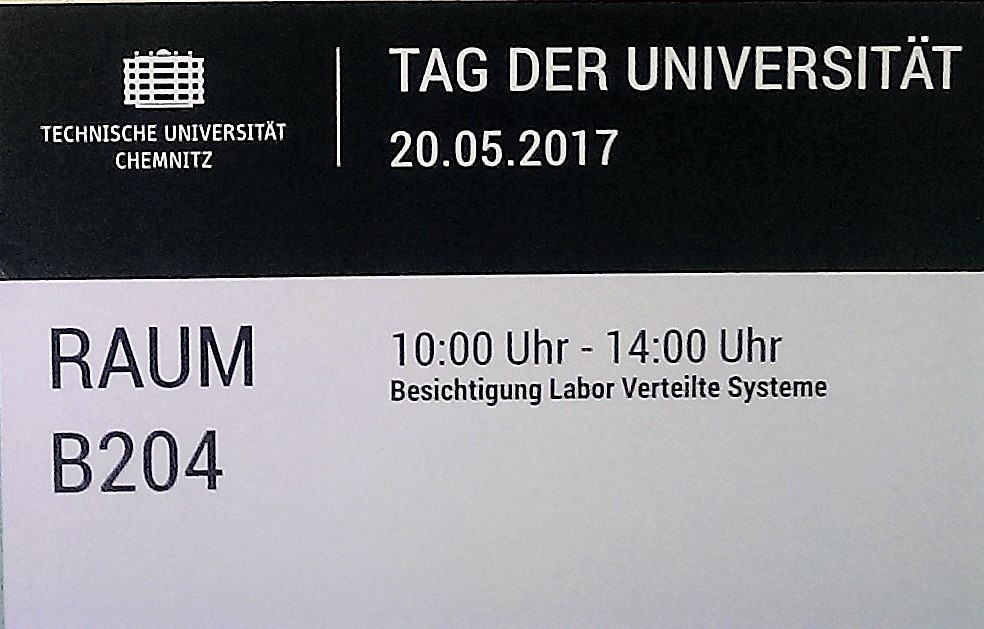 Insights in the VSR research activities
On May 20, 2017, our VSR research group participated in the "Tag der Universität" at Chemnitz University of Technology. We presented several demonstrators at our VSR Lab which are part of our current research activities in collaboration and IoT.
Thanks to all visitors for visiting us.
---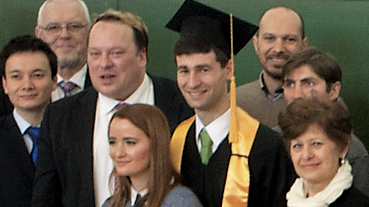 Our VSR member Alexey Tschudnowsky successfully defended his PhD thesis "End-User Development of Web-based Decision Support Systems" on 03 February 2017. We congratulate Alexey to his achievement and wish him all the best for his future.
read more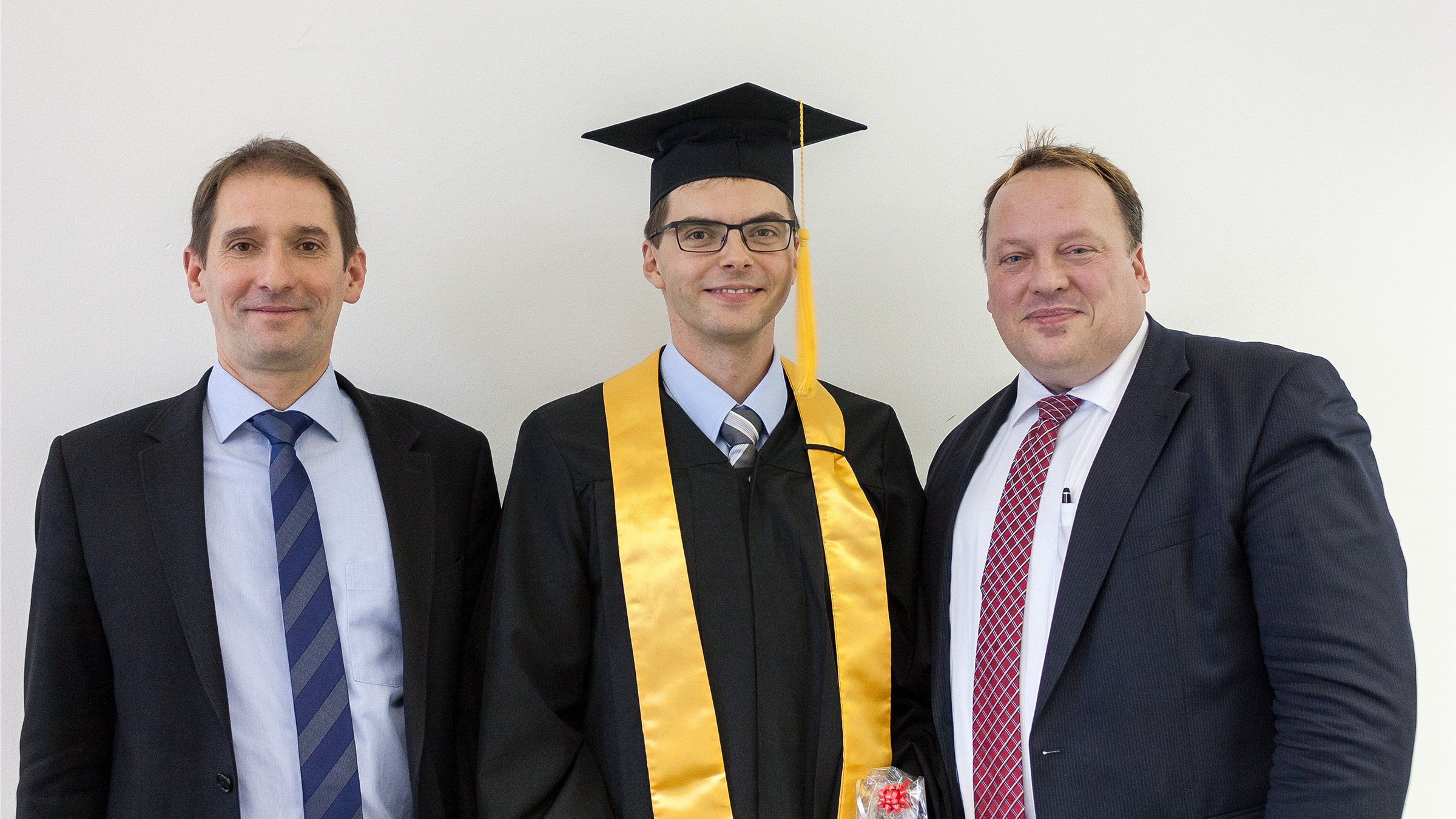 Congratulations to our new PhD
On Friday, 9th December 2016, our VSR member Stefan Wild successfully defended his PhD thesis "Enhancing Security in Managing Personal Data by Web Systems". We are very proud on our new PhD and wish Stefan all the best for his future endeavours.
find out more
VSR Social