PUBLICATION
End-User Development of Web-based Decision Support Systems
Type
Thesis
Year
2017
Authors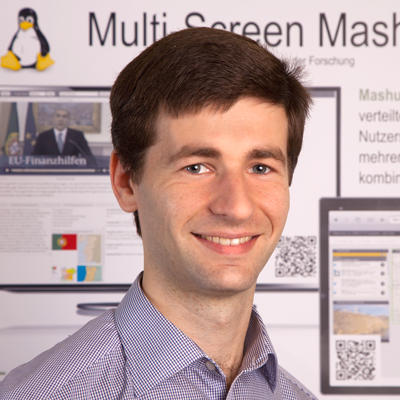 Research Area
Published in
Doctoral Dissertations in Web Engineering and Web Science ; Volume 4
ISBN/ISSN
978-3-96100-014-2
Download
Abstract
Recent innovations in the information technology and computing devices magnified the volume of available information. Today's decision makers face the challenge of analyzing ever more data in shorter timeframes.
Demand for technology that can efficiently assist systematic data analysis is constantly growing. Development of dedicated information systems is, however, difficult both from organizational and technological point of view. First, traditional software production is a complex and time-consuming process that can not be performed under time-pressure.
Second, changing business conditions and evolving stakeholder needs require solutions that can be efficiently tailored over time. Finally, costs of custom software development are high, so that not all use cases and scenarios can be covered sufficiently.
This thesis proposes a holistic approach to address the challenges above and to enable efficient development of decision support software. The main idea is to empower end users, i.e., decision makers, in constructing their own case-specific solutions. The proposed approach called Web-Composition for End-User Development consists of a systematic process for development and evolution of decision support systems, assistance mechanisms to address lack of programming skills by decision makers and evolution facilities to enable cost- and time-efficient extensibility of user-produced solutions. The thesis describes implementation of the devised principles and ideas in the context of several open-source projects and application scenarios. Applicability and usability of the concepts are demonstrated in user studies with respective target groups.
Based on the outcome analysis the thesis concludes that end users can and should actively participate in construction of decision support software.
Reference
Tschudnowsky, Alexey: End-User Development of Web-based Decision Support Systems. Doctoral Dissertations in Web Engineering and Web Science ; Volume 4, pp. 1-309, 2017.