PUBLICATION
Integriertes Informationsmanagement an Hochschulen : Quo Vadis Universität 2.0?
Type
Edited Book
Year
2007
Authors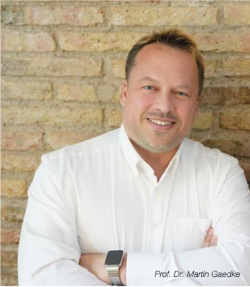 Ralf Borgeest
Published in
Universitätsverlag Karlsruhe, Karlsruhe, 160 Pages
ISBN/ISSN
978-3-86644-112-5
Download
Abstract
Engineering methods for Web applications that do not take changes of the system environment into account are in danger of planning across purposes with reality. Modern Web applications are characterized by dynamically evolving architectures of loosely coupled content sources, components and services from multiple organizations. The evolution of such ecosystems poses a problem to management and maintenance. Up-to-date architectural information about the components and their relationships is required in different places within the system. However, this is problematic, because, manual propagation of changes in system descriptions is both costly and error-prone. In this paper, we therefore describe how the publish-subscribe principle can be applied to automate the handling of architecture changes via a loosely-coupled event mechanism. We investigate relevant architecture changes and propose a concrete system of subscription topics and event compositions. The practicality of the approach is demonstrated by means of an implemented support system that is compliant with the WS-Notification specification.
Reference
Gaedke, Martin; Borgeest, Ralf: Integriertes Informationsmanagement an Hochschulen : Quo Vadis Universität 2.0?. Universitätsverlag Karlsruhe, Karlsruhe, 160 Pages, 2007.



s